Communications
5 Ways to Enhance your Business Conversations with a VoIP
Companies need to be able to easily communicate with their customers and employees from anywhere in the world, and at any time of the day.
---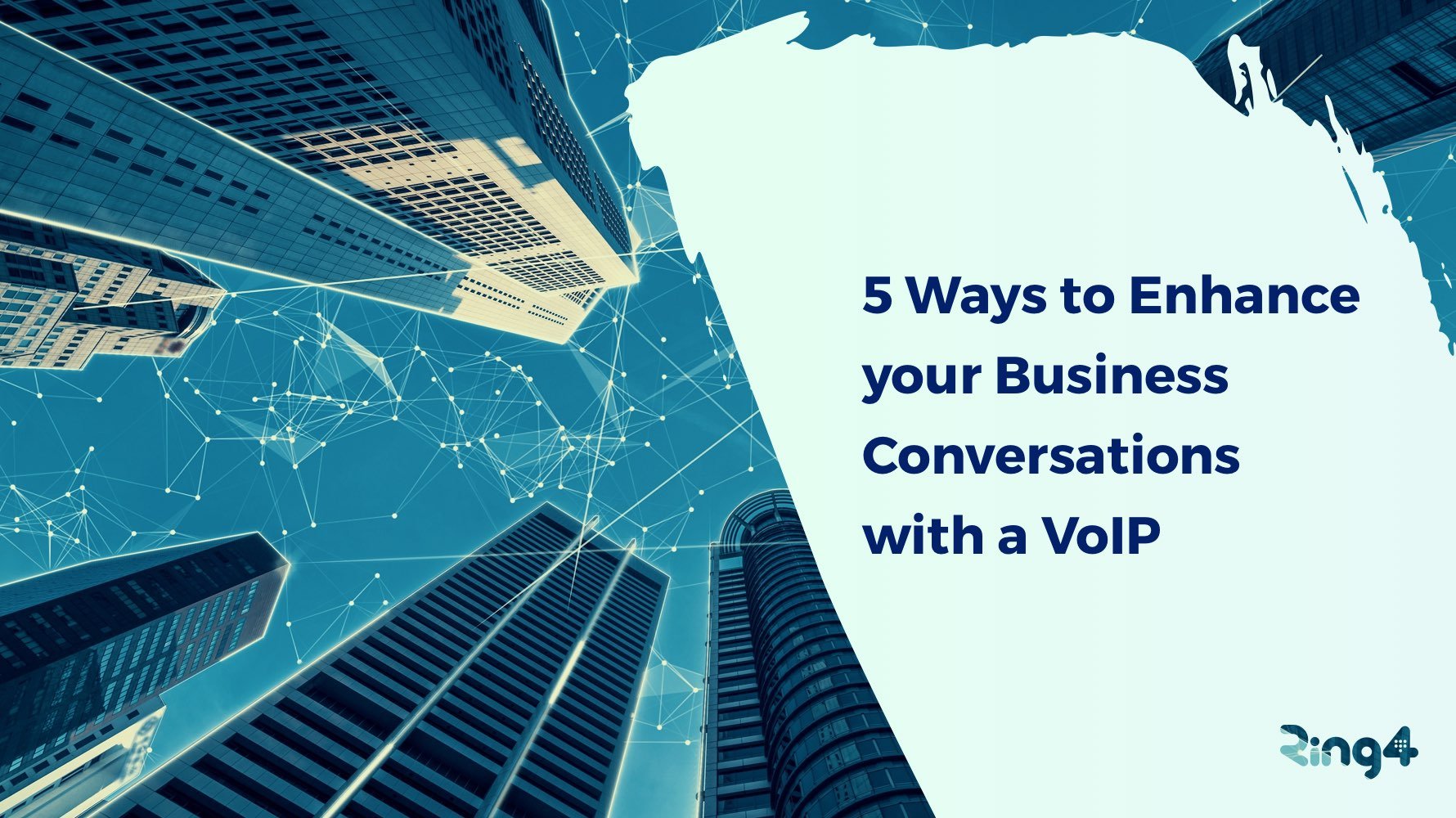 Can VoIP really enhance your business conversations? This is an understandable question considering you may be thinking of a VoIP phone system as just another means of internal business communication. The reality is, it is so much more than that. It's a faster way to connect with your customers and prospects without the restrictions that come with traditional phone systems.
What is VoIP, and how can it help your business?
The letters VoIP stand for Voice over Internet Protocol, and effectively it means the ability to make phone calls over the internet. Using an application on your smartphone like Ring4, you can transform your personal smart device into an internal business communication device. VoIP services have become increasingly important to businesses as they allow them to communicate more effectively.
Global Market Insights reported that the VoIP market size was worth more than $30 billion in 2020 in the United States alone, and is estimated to grow to $95 billion by 2027. This growth is attributed to the efforts of businesses to offer better service to their customers and improve working conditions for their employees. Here are just five ways to enhance your business conversations with a VoIP phone system:
1. Receive calls, even after you leave the office.
A VoIP phone system is an easy way to make sure you never miss a call from your customers. Thanks to the cloud-based system, all calls can be handled securely and efficiently, regardless of the location you're in. And, if you don't have the ability to take the call at the time, you can rest assured that you will receive a voicemail that can be transcribed so you can handle the call when it's convenient for you.
2. Employees can work anywhere with WiFi.
A VoIP phone system means your employees no longer have to sit at their desks to take calls from clients or customers. Instead, they can direct these calls to their mobile device giving them the time and location freedom to visit customers in person, take calls internationally, and be as flexible and remote as they choose to be. They too will have the ability to receive voicemails and transcriptions of these messages making customer service that much easier to manage as well.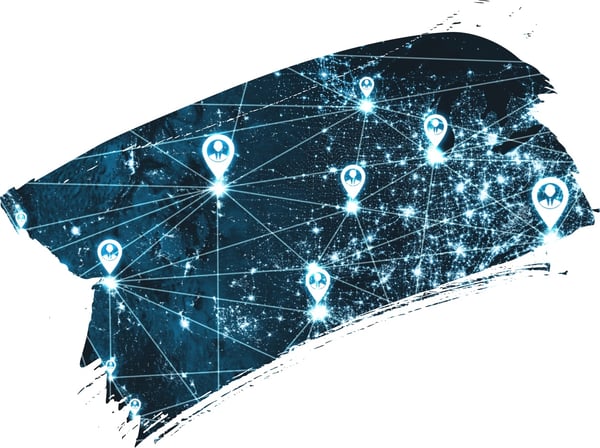 3. It's easy to expand your business.
With cloud-hosted VoIP phone solutions, you'll be able to easily scale your customer service up or down as your business needs change. As your business grows, you can add additional business lines, and delete them just as easily if team members move onto other positions.
4. Improve internal collaboration of team members.
With a VoIP phone system, you won't just enhance business conversations with customers, you will also improve internal collaborating with your team members. Ring4 gives employees the ability to hold conference calls to discuss things like customer service issues and improve the customer experience in general.
5. Easy installation and low maintenance requirements.
In less time than it takes for a stop light to turn green, you can set up a new business line on your smartphone. And, because it's managed on your smartphone, maintenance is virtually effortless. Imagine not needing to worry about whether or not your business conversations will drop. As long as you're connected to WiFi or mobile data, you can take as many calls as you would like. No messy wires or difficult installations. You simply download the Ring4 app, sign up, and get down to business.

Ring4 Makes Business Conversations Effortless
In today's competitive business world, companies need to be able to easily communicate with their customers and employees from anywhere in the world, and at any time of the day. This makes the Ring4 VoIP app the perfect choice for your business number. Get connected, and start making calls today.