VoIP
8 Benefits of a Small Business Phone System
Find eight benefits of a great phone system for small businesses. Also, how they can enhance the customer experience & make internal communication easier.
---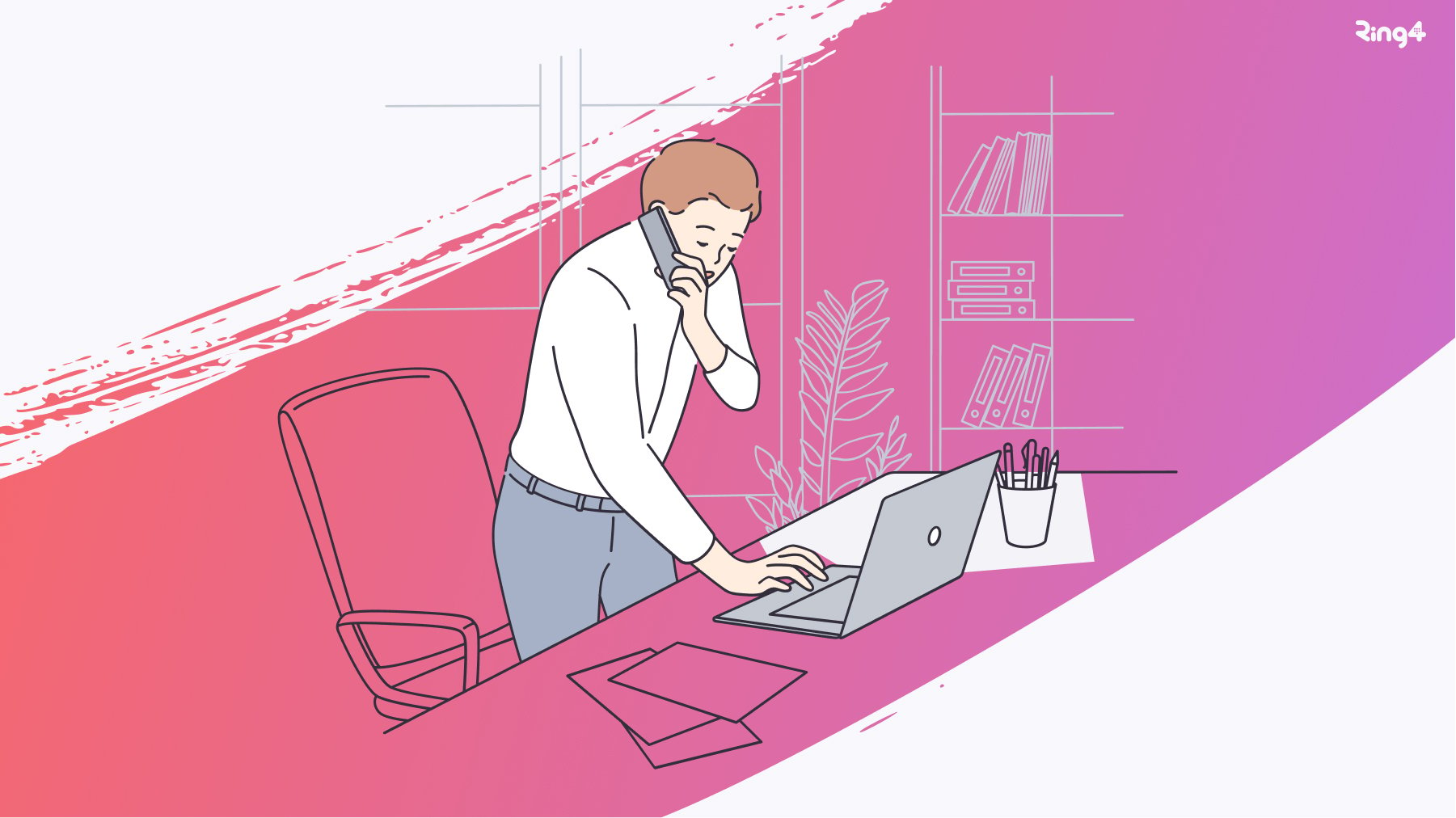 Some small business owners might be under the impression that they don't need a dedicated business phone system. They think they can get by with their cell phones or basic landline, but this often limits their potential. The fact is that entrepreneurs with growth in their future need small business phone systems that can handle all of their calls, call routing, and chat in one place.
There is also a level of professionalism that comes with having a dedicated business phone number that simply can't be achieved with a personal phone number being used for business.
That said, there are several features that a great phone system for small businesses should include. The features we'll go over in this post will help your small business run more efficiently and offer it the power to thrive. The right phone system can enhance the customer experience and make internal communication easier.
Let's dive in and start looking at how your small business can benefit from utilizing a dedicated business phone system like.
1) Take Calls From Anywhere
While this will require opting for a VoIP phone system for small business, one of the most significant benefits of using one is that your employees can take calls from anywhere. This makes it so much easier to have company-wide communication, as well as being able to have everyone take part in the workday.
With a traditional landline, you're stuck at a desk which limits your business's ability to stay connected on the go or for your employees/contractors to work remotely. But with a VoIP phone system, you can take your calls on your mobile phone while out of the office. This can be especially helpful when you have employees in the field.
Customers won't have to wait for an employee to get back into the office before getting help, and they will appreciate being able to reach someone who can help them by phone, no matter where they are.
2) Internal Communication is Easier
Many companies are still relying on email as their primary form of small business communication internally. With email being your go-to method of correspondence, communication becomes fragmented, and it can be hard to get an accurate picture of what is going on in your business. The right VoIP system for small businesses makes internal communication more manageable than ever before, which will help you and your employees get more done in less time.
Valuable small business communication tools unify office communication with chat features. Choosing a VoIP provider that offers a chat function lets your employees stay in touch with each other, and if it's available on their smart device they don't even need additional equipment. Simply put, a unified chat thread enables you and your team to collaborate more efficiently – and it makes it easier to tackle issues as they come up.
3) Manage Your Team in One Place
When looking for small business phone systems, look for one that has an admin console that lets you manage your business communications in one place. For example, with Ring4 you can check the number of messages and calls employees take each day. This means you can stay up to date with what's always going on with your office. Simple features like this are vital for keeping productivity high.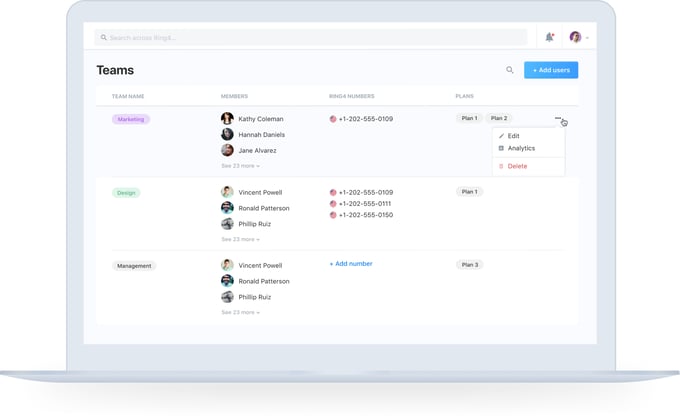 The admin console in Ring4 also allows you to assign employees to groups and track their call and chat histories. This means you can quickly check in on the performance of different teams and departments.
4) Easy To Use App
The Ring4 phone system for small businesses lets you and your employees use an easy-to-use app. The app will allow you to access the full functionality of the phone system without requiring a desktop computer.
You can take calls, view messages, jump in on chats, or even change settings if needed. This is much easier than using software that has to be installed on your computer. This way, everyone in your organization can work with the app, no matter what device they use.
5) Enhances Rather Than Hinders the Customer Experience
With the right VoIP phone system for small businesses, you can enhance the customer experience by offering live chat options. If customers get frustrated when they have to wait on hold or get shifted from one department to another, you can offer them the option of talking with your customer service team via live chat.
Call routing is another helpful function if you have customers that are seeking particular services. The right phone system can tell where your customer needs support and redirect them to the person who can help the most. This saves everyone time, especially when you or one of your employees may be tied up with another task.
6) Excellent Customer Support
Another feature to look for when shopping for VoIP small business phone systems is excellent customer support. You know your customers want instant help when they have an issue, and as a user of a software or tool, it's important to know help will be available to you too when you need it. Having a phone system that leaves you on your own to get issues resolved and/or has an exceptionally long hold time is frustrating. With a quality provider, you should be able to get in touch with customer service to resolve your issues quickly and easily.
7) Video Conferencing
Video conferencing is another feature to look for in a VOIP phone system because it can exponentially improve your business operations. Let's face it. Sometimes it's easier to show than tell. In this respect, video conferencing can go a long way in increasing productivity and collaboration with your team members, vendors, and partners.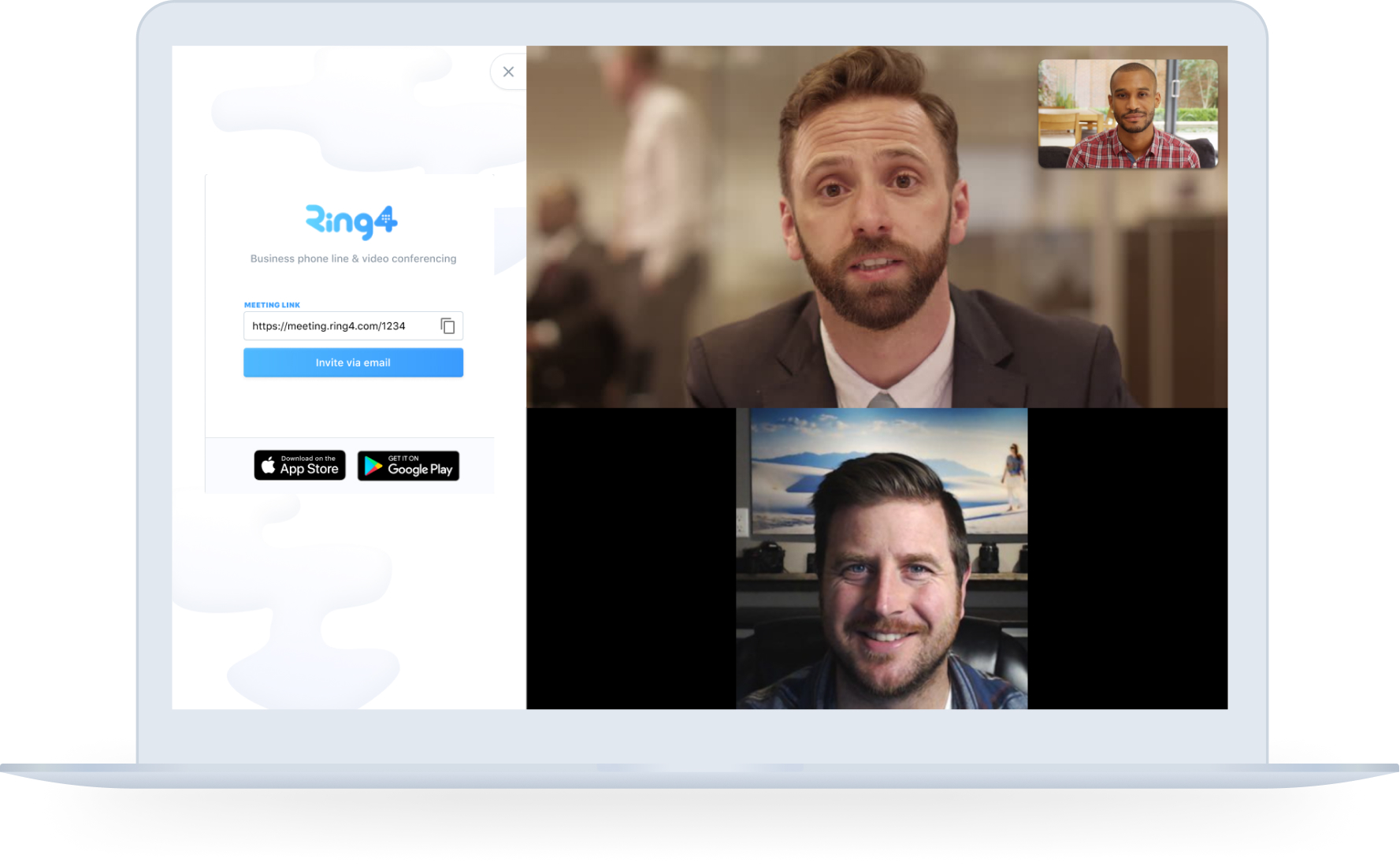 8) Transcripts and Call Recording
Another necessary feature when shopping for small business phone systems is recording calls and transcripts. Training personnel in how to handle calls and customer support becomes much easier when you can record both your outgoing and incoming calls.
It also makes it easier to give an accurate account of the call to any parties that need to be involved, such as customers or prospects. You can even use the recording to improve employee performance through coaching.
Not All Small Business Phone Systems Are The Same
By choosing a VoIP phone system with the features your company needs, you can keep everyone working for you productive and efficient. The truth is there are a number of small business communication tools, and having Ring4 in your pocket will help everyone get more done in less time so your business can grow.
Ring4 offers the most complete and cost-effective VoIP phone system solution for businesses. If you're looking for affordable prices, easy integration, and the ability to grow with your business, look no further than us!
With Ring4, you can find the right balance between price and features to fit the needs of your business at any stage of growth. Let's get your business phone number set up in less than 30 seconds. Sign up today!
---
About the author
Trevor is a SaaS growth consultant and managing partner of Ring4. He leads the product development and drives innovation for building the best light-weight business phone solution in the cloud.
LinkedIn
|
Twitter
|
Website
Read more posts by this author.