Business Communications
What is a Virtual PBX And How does It Benefit Your Business?
Virtual PBX vs Traditional - What's the difference? How Virtual PBX can help with improving productivity and make your company appear more professional.
---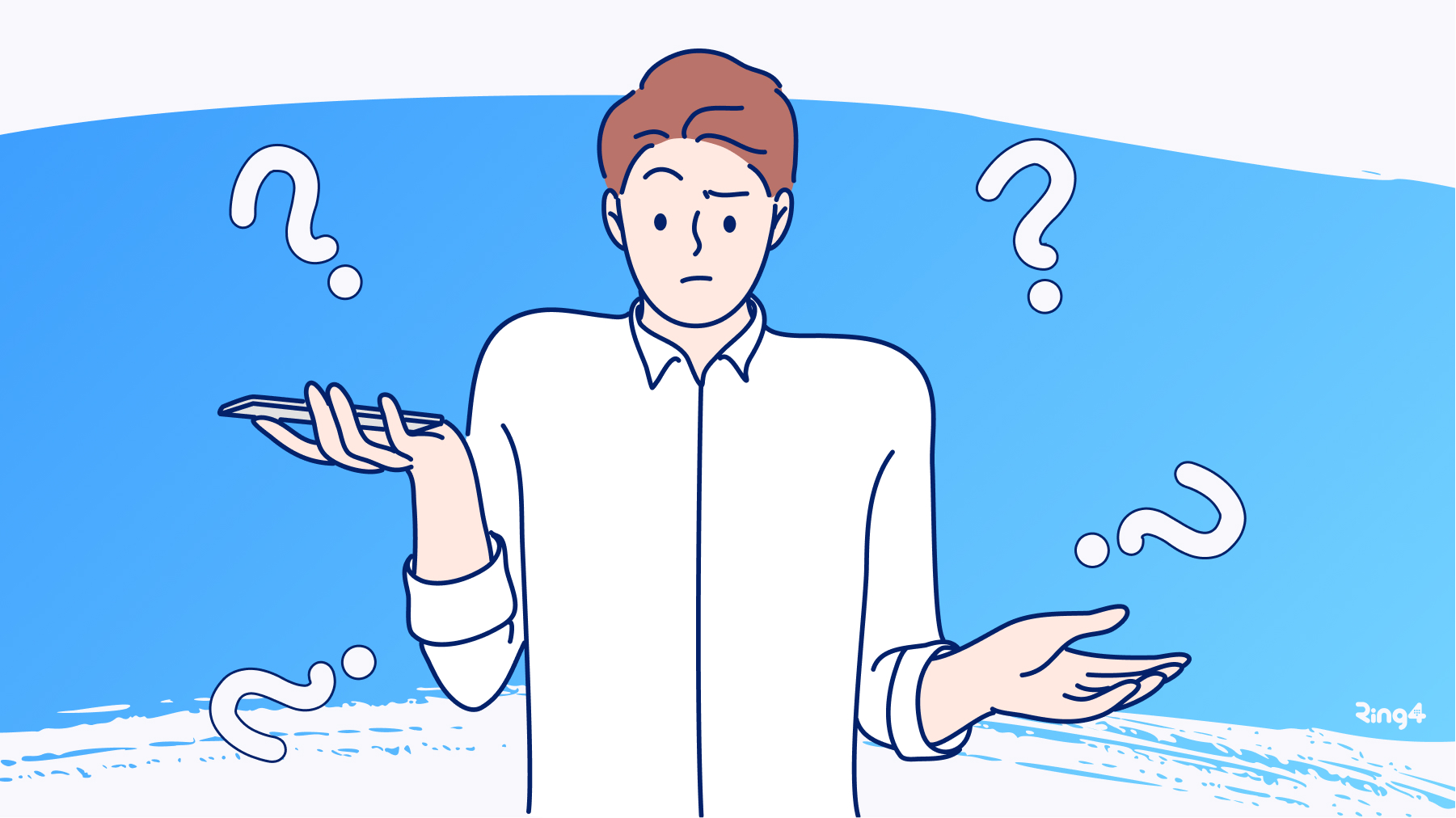 A virtual private branch exchange, more commonly referred to as virtual PBX, is a telephone system that allows your business to have a professional phone number with all the features of a traditional PBX - without expensive hardware. This type of phone communication system can be used by any business, from small to medium enterprises, and even large corporations. They also provide many features and benefits not available with a traditional landline phone system.
In this post, we'll share how a virtual PBX system can help with improving productivity and make your company appear more professional.
Virtual PBX vs Traditional
A PBX is a phone system utilized to manage extensions and outside lines, allowing employees to make and receive calls effortlessly. A traditional PBX requires physical equipment that you must install into your business location or data center. Virtual PBX does not use this type of equipment and is offered as a virtual solution for your business. The Ring4 system allows you to use your smart device - download an app and just like that, your online phone line is up and running!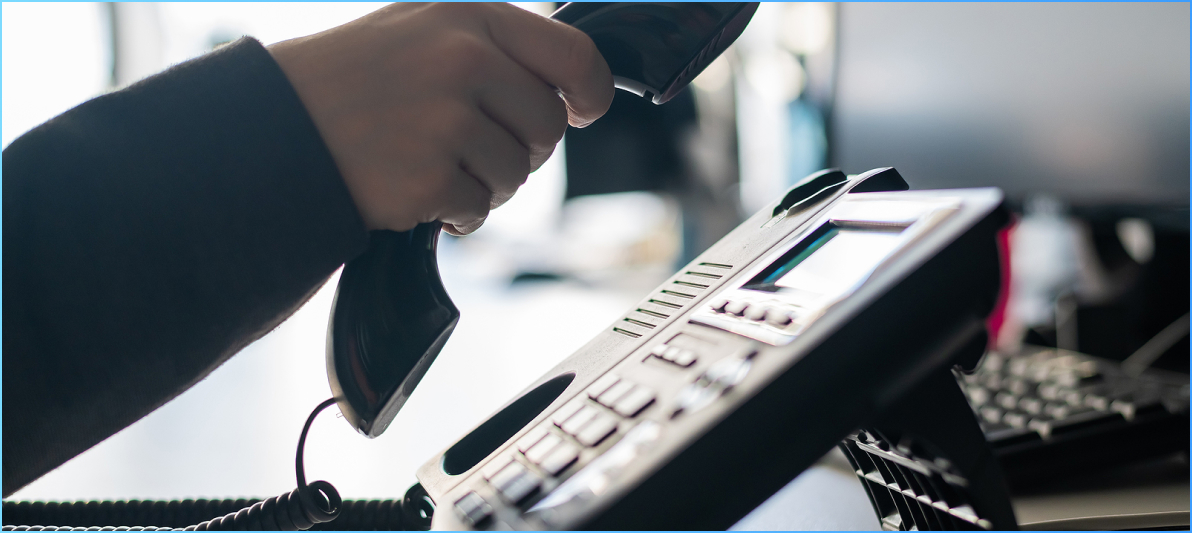 How Does a Virtual PBX Work?
A virtual PBX online phone line works very similarly to traditional phone systems. The biggest difference however, is that all equipment is located on the provider's servers and not in your office. Your call system is managed over the internet.
You will get your own business number and manage it from an online dashboard. You can set up phone numbers for all departments located in your company or anywhere else you would like without the need for a landline or complicated installations.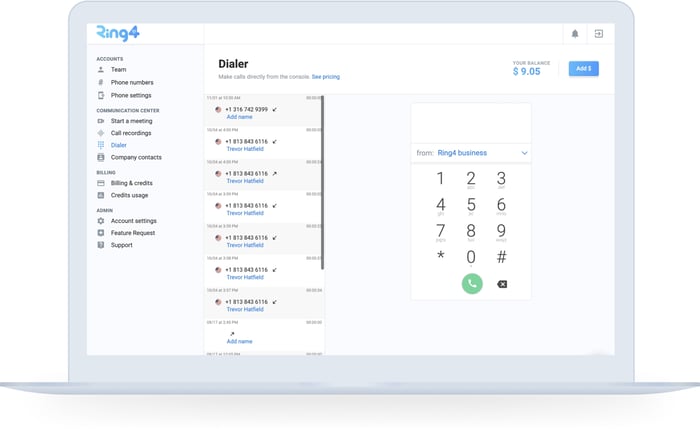 Benefits of a Virtual PBX
A virtual PBX offers many benefits for businesses and organizations. It can significantly help small business owners who cannot afford the expensive costs of a traditional phone system.
One main advantage is that you will have a working phone number so clients can contact your company like they would a traditional business. You can also change your number with no added fees or add additional numbers at a nominal cost per user, per month anytime you need or want. Canceling/deleting phone numbers is easy too!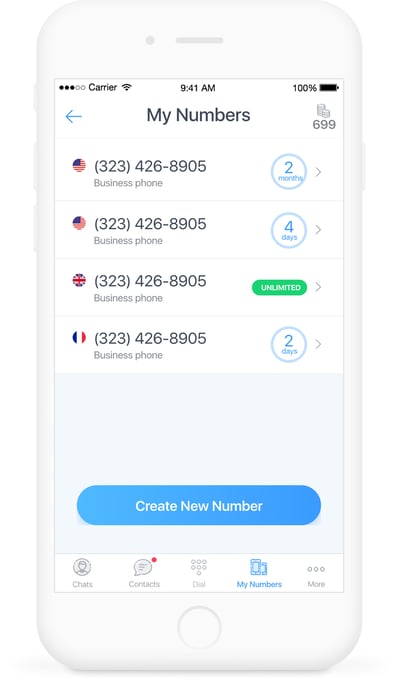 Having a PBX that is virtual is much more flexible than a traditional one because of how easy it is to add more or delete accounts as your company grows or changes, requiring no additional equipment. With a traditional PBX changing a number or even assigning it to another employee/team member might require tracking down all of the hardware initially installed in your office or switching desks.
Lose the hassle and run a more efficient company!
1) A Virtual PBX May Help Increase Company Revenue
Because having a virtual PBX makes pretty much the entire world your office, your employees may increase their productivity. As a result of accomplishing more in a smaller amount of time, you may find an indirect increase in your company's revenue. And because your customers' needs will be met faster and more efficiently, it could lead to more loyalty and with it more business for your company!
You can also monitor the number of calls made with Ring4's call reporting feature, which tracks all calls into or out of your company line. You can even set up recordings on specific extensions to keep track of employee-customer interactions. This may help you train your team members better to continue removing bottlenecks in your systems and processes leading to even more efficiency and customer satisfaction.
2) Protect Your Data
With Ring4 security features, you can also protect sensitive company data. You can block callers you don't want to speak to, blacklist numbers, and set custom permissions for your employees to help maintain confidentiality. Ring4 is the virtual PBX system of choice for businesses of all sizes worldwide. Ring4 is the perfect option for all your business communication needs by offering a cost-effective solution without compromising quality.
3) Set Up a Virtual Workspace
By setting up a virtual workspace, Ring4 offers convenience, flexibility, security, and more to businesses of all sizes. Allow your staff to work from anywhere in the world using their own devices to connect to your Ring4 phone system. Our easy-to-use virtual PBX service allows you to keep your organization efficient even when employees or team members are not in the office. Even with your business connected virtually, you'll likely find it is easier to keep track of all your team members.
It's An Affordable Virtual PBX Too!
Ring4 is a cost-effective solution tailored to fit your needs and does not require expensive equipment. It provides the perfect option for any business owner who wants to take their company to new and improved levels of communication. We think it's time you put a Ring4 on it! With our scalable platform, you'll be able to transform your business. Sign up today!
---
About the author
Trevor is a SaaS growth consultant and managing partner of Ring4. He leads the product development and drives innovation for building the best light-weight business phone solution in the cloud.
LinkedIn
|
Twitter
|
Website
Read more posts by this author.