Once you delete your Ring4 account you will not be able to get it back.
If you're canceling or deleting your account because of an issue that you encounter, allow us to fix it for you. Reach out to support@ring4.com.
We hate to see you go but if you think Ring4 is not for you, here's how you can delete or cancel your account:
Cancel Account in the Web Console for Business
Login to your web console and go to Billing & credits, the Cancel Account button is at the bottom right of the page.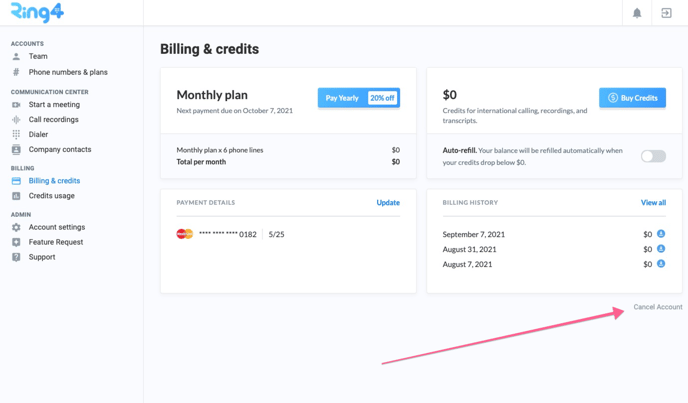 Cancel Account in the Ring4 App
Sign in to your Ring4 app, tap More for iOS or click the 3 stacked lines ≡ for Android to reveal the menu.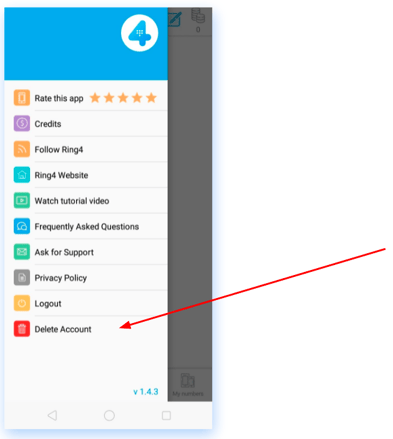 Upon deletion or cancellation your phone numbers will be removed and your credit card information cleared.