The Affordable & Easy
Online Business Phone System
Say goodbye to costly extra SIM cards, data plans and landlines.
Unlimited access to all features starting at $8 per month.
Port your existing number for free
Setup your business phone number in 30 seconds
Call, text and video conference in the cloud
AVAILABLE FOR:
Mobile App & Business Console Web App
Record custom voicemail greetings
Record business calls & generate transcripts
Share business contact lists with your team
Make and receive calls from mobile & web app
Do Not Disturb Mode for after hours
700,000 people across the world

rely on Ring4 as their affordable online business phone:
"Best phone service I have used so far and is also the cheapest. The app is very easy to use, no learning curve and the call quality is great. It avoids the need for a separate business phone."


Baptiste P, small business
"Ring4 is Google Voice on steroids. If you know how to use email, you know how to use Ring4."


Zeke C., CEO of small business
"Gave my clients a smooth way of communicating with me while I was abroad - not everyone uses Skype or LinkedIn even today but pretty much everyone used a telephone ;) After searching around, Ring4 was THE solution!"


Emmanuel L., small business
"This software has an easy set up, links all your existing contacts, and allows you to talk/text without having to pay your phone company a bunch of money! Not to mention, you can record the conversations which can be helpful with keeping receipts!"


Rochae H., small business
Great Value for Your Bucks

"Easy to use and far better than most of other call-and-text apps out there. Very good value for your wallet."


- GuillaumeB!
"After test driving several similar apps...by far Ring4 is the best. The plan is solid at 9.99 a month in the US - its the best price point. Reception and voice quality are superb. Its just like having a second sim accept of course you don't have a data plan."


- viatorsud
"Easy to use and affordable second phone line app. I stopped paying for international call on my T-Mobile and use my Ring4 second phone line instead to call or receive call and text my family in my home country and I can get a third line for my job."


- Harold Theiot
"The best second phone number app out there. Reliable solution in a business line supporting calls, texts, voicemail and more."


- Alexandre Botteri
"I recently began using the business console and mobile app and found it to be perfect for me as a digital marketer based in Asia with the majority of my clients in North America and the EU. It has what I need, clear calls, customized voicemail, call logs, notifications, Do Not Disturb function and my ability to add numbers quickly and efficiently."


- angelium fb
A reliable and affordable business phone system

is crucial for small businesses like yours.
"Free" solutions aren't actually free.
"Free" options have no incentive to make a great solution. So you're basically crossing your fingers and hoping they don't break.
Dropped calls reflect poorly on your business
Calls sound "robot like" to your customers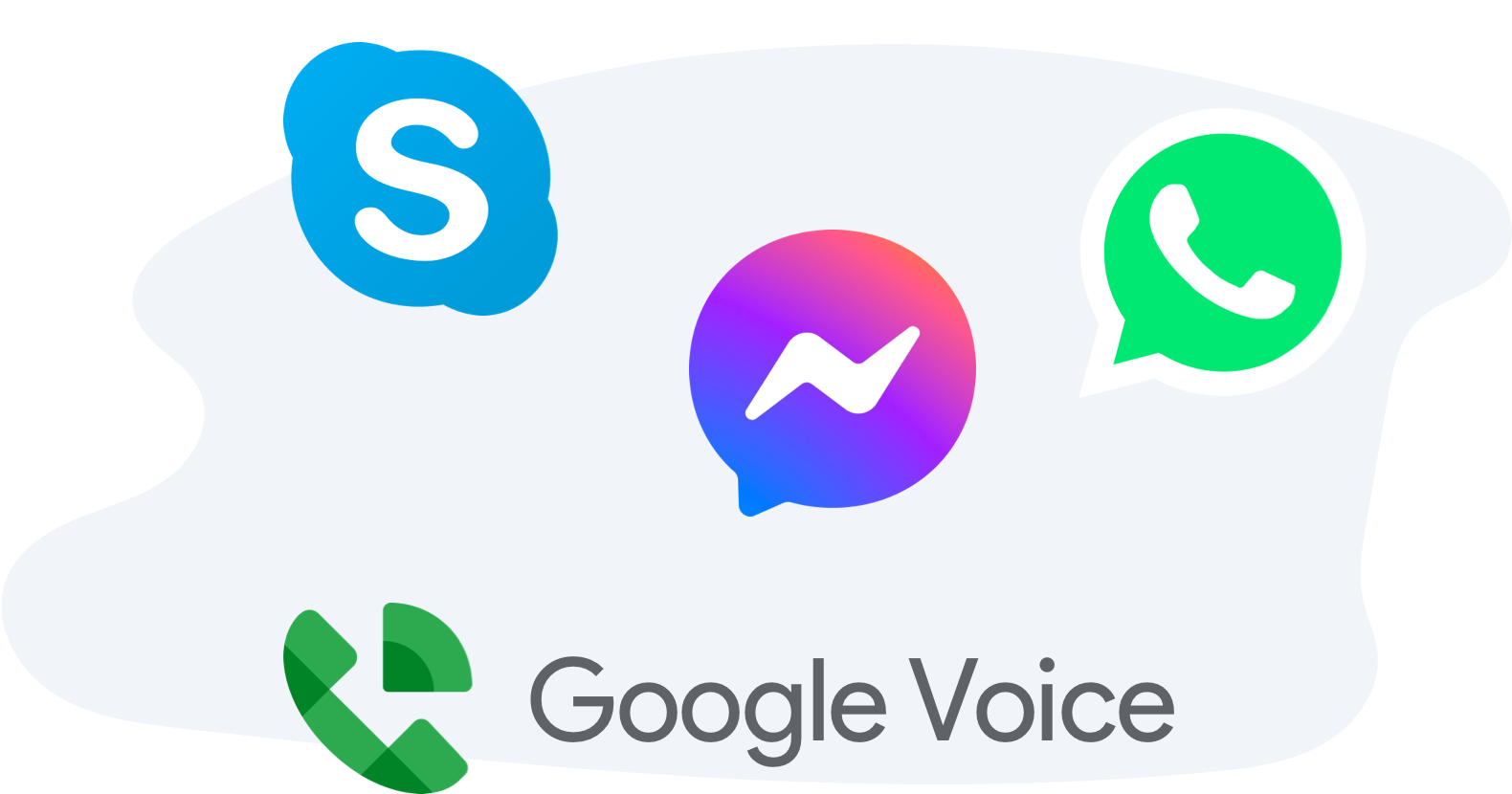 "Free" solutions aren't reliable or meant for business
Satisfied

"I like the fat that I was able to download the app and use it within minutes. I'm very happy with it."
- Courtney King123


Clever and useful

"In amazing ways to gain additional phone numbers, for your business or other needs without paying for extra phone numbers from a traditional carrier."
- BrianKann16
Your business can
get set up with Ring4 in 30 seconds:
STEP 1
Generate your business phone number from Ring4
Sign up for the business console & mobile app with your business email and choose a phone number. Start calling, texting and video chatting immediately.
Any area code
U.S., Canada, France, U.K.
Local & toll free
Can I port my existing number?
Yes, once you start using the product, we'll give you a temporary number so we can begin the porting process (5-12 business days to complete).
STEP 2
Start calling and texting directly from your Contact List
Share Contact List with team members
Supports MMS
STEP 3
Automatically record and transcribe every call you make
You can always refer back to a log of what a prospect or client said.
STEP 4
Get back to running your small business more efficiently
Setup takes 30 seconds
Clear lines of communication between you and your customers, and still protecting your privacy
700,000 people across the world

rely on Ring4 as their affordable business phone app:
All good

"The only application that received SMS activation without problems."


- Dnimtri
Very useful!

"It's great being able to have a second number associated with my personal phone. Makes managing work/personal life much easier."


- pnukk
Love Ring4

"I tested the app with 3g and low bandwidth and calls are going through! Ring4 is the best 2nd phone line app, period."


- AlexSFrisco
Just wow...!!

"My friend told me about Ring4 and I have to admit it's the best app of it's kind on the App Store. I now have a way to get international numbers!"


- Jackp319
A truly wonderful invention

"Privacy is sooo important these days. Not having this app is doing a disservice to yourself and your personal information."


- Duderton911
Love it!!

"Love this app. Convenient when you are trying to sell furniture and don't want to give out personal numbers. Recommend this app to all."


- Kiankijan
Great app

"So useful for my business and my private life, I can't live without it!"


- Zemilk666
"The service is excellent and so is the variety of available phone numbers. In addition, its fees are on the lower end of this industry."


Toufic Attie
"Good to stay away from spammers. Comparatively very cheap."


- Tharun R
Switching to Ring4 is zero-risk

for your small business:
"Signing up was so simple, I used the business solution and moving from Google Voice and a brief trial with 8x8 Express it was a no brainer. As I moved from G Suite I needed a phone provider without breaking the bank."
- Christopher B
"The video conferencing system is innovative, allowing immediate entry to the room. It is not necessary to download any software to the computer. It is incredible how you can use this system very easily.
- Justin W