Your

Virtual Office

in one simple app.
Video conferencing + business phone number to work from anywhere! See how easy it is to spin up a meeting...
Video Conference
Work
from home
Supporting phone calls, text, and video, the Ring4 app is the lightest solution to power your home office communications.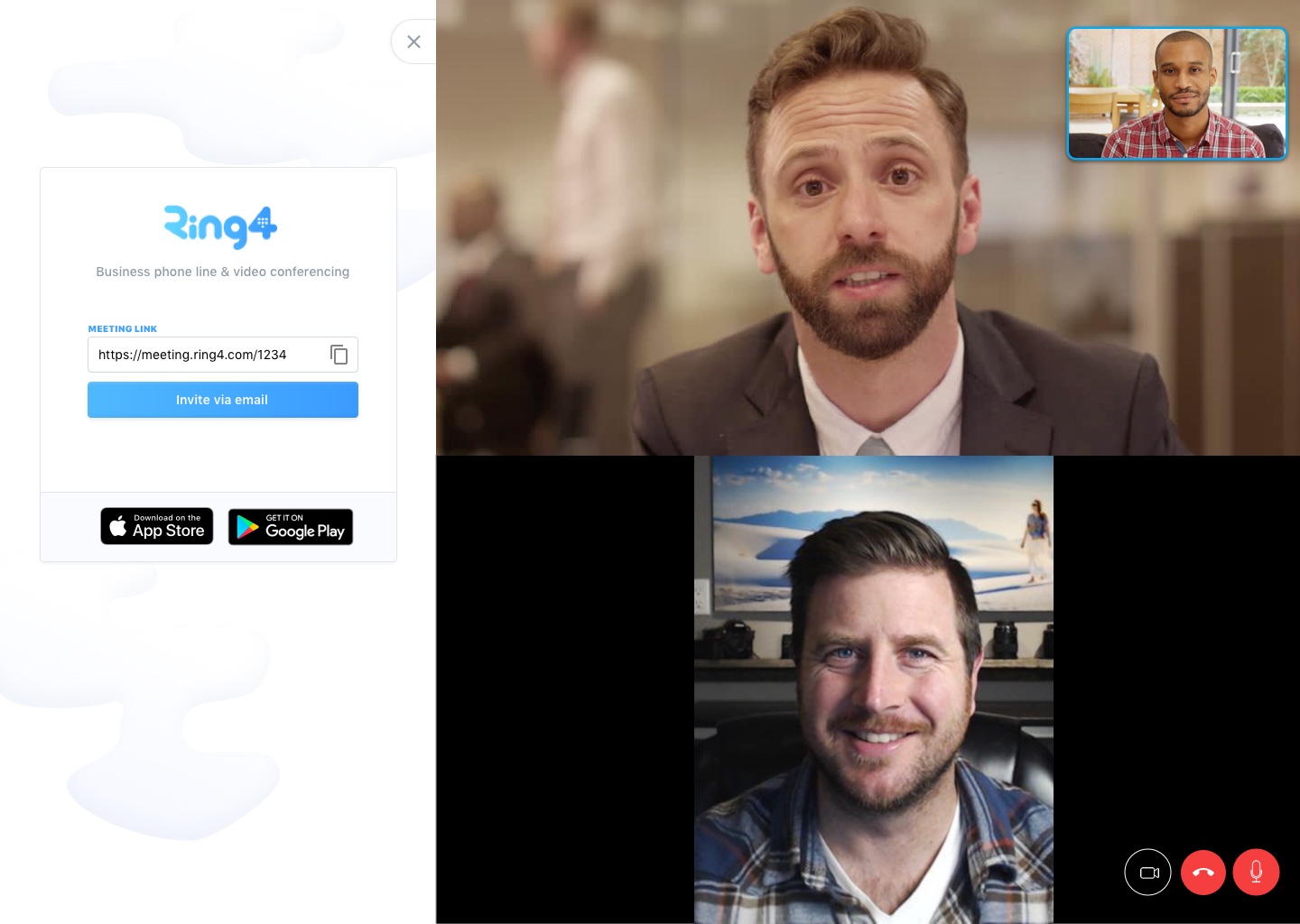 Sign up
It takes a few seconds to create a Ring4 account.
Get a business phone number
Separate your work and personal lives with a 2nd phone line powered by the Ring4 app.
Start a meeting with video conference
Share the Ring4 meeting link, and invite your team mates or business partners. ‍No software install needed 🧘
Integrated with your favorite platforms
Start a meeting & invite your colleagues and customers to join the conversation with a single click from these services.
Ring4 Phone lines

are like email accounts.
They are as easy to manage as email accounts with the Ring4 Business Admin Console and they can be used on any device with the Ring4 app.
Add a work line on a personal phone
Keep your work and personal lives separate like you do with email. Ring4 works over data or WiFi, it is as easy to use as Whatsapp.
Save costs, be agile
By using a phone line in the cloud, companies saves on cost and gain in agility. Ring4 starts at $9.99/month per phone line for an unlimited talk and text plan.