Voip statistics
35+ VoIP Industry Statistics You Absolutely Need to Know
If you're thinking of switching to VoIP, or already using VoIP and want to know more about the industry, check out these essential VoIP statistics.
---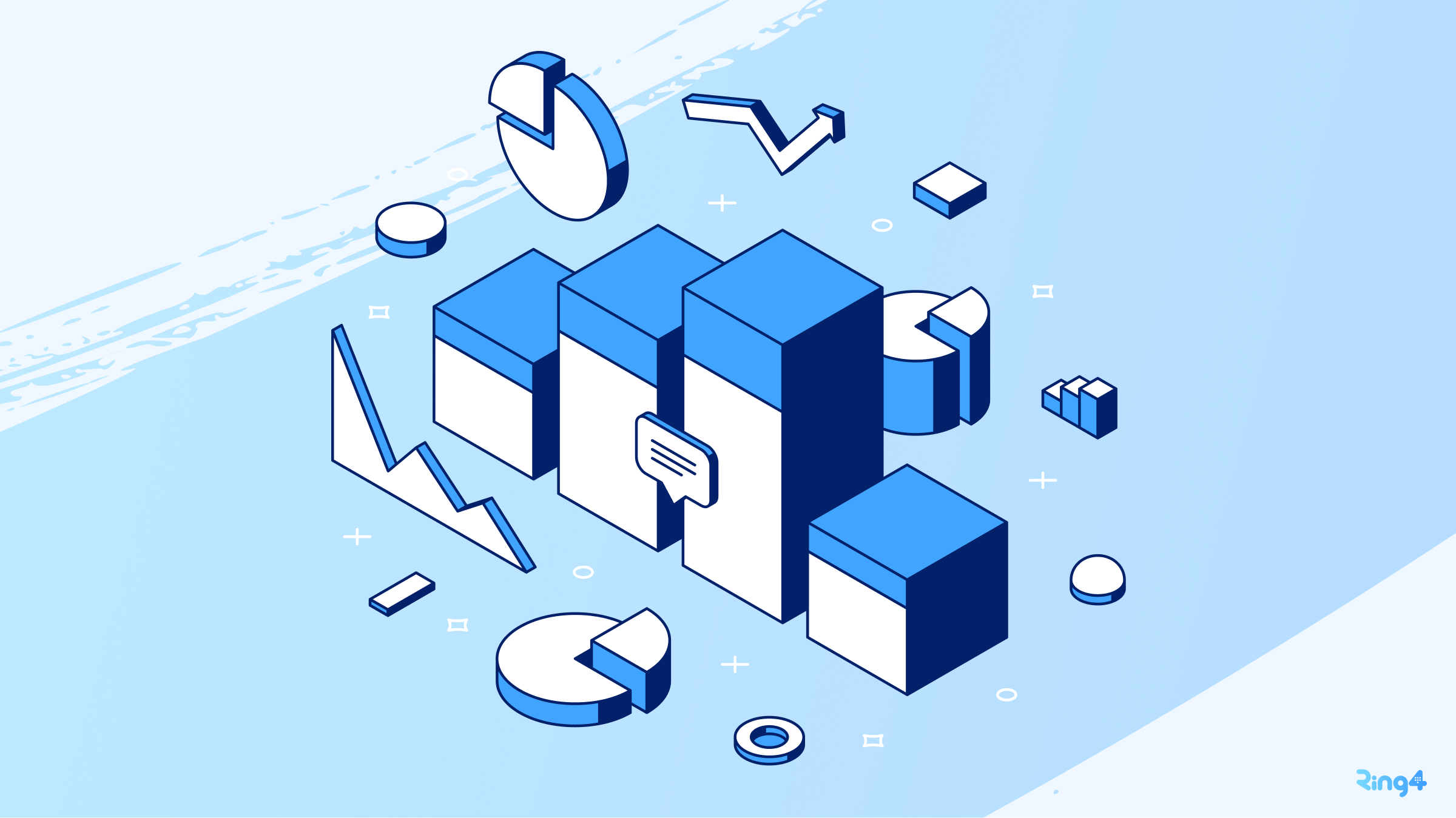 Voice over Internet Protocol, or VoIP, is a phone service that uses the internet instead of a landline. It's become increasingly popular in recent years as more and more people - from business owners to individuals and everyone in between are choosing to ditch their traditional phone service in favor of VoIP.
The main advantages of switching to VoIP are its low cost, high quality, and flexibility. VoIP is also very simple to set up and use, which makes it an attractive option for small businesses and even large corporations alike.
If you're thinking about switching from traditional phone service to VoIP, or if you're already using VoIP and want to know more about the industry, check out these essential VoIP statistics.
General VoIP Industry Statistics
The statistics below indicate that not only is VoIP here to stay, but that it also is projected to see record growth over the course of the next five years.
$194.5 billion is expected to be the global revenue for VOIP services by 2024. (Persistence Market Research)
The market size, as measured by revenue, of the VoIP industry is $17.0 billion in 2023 in the United States Alone. (IBISWorld, 2023)
IBISWorld also reported in 2023 that there are 153 VoIP businesses in the US alone marking an increase of 2.2 percent compared with 2021.
IBISWorld shared in their 2023 report that the VoIP industry in the United States, as a whole, continues to employ more people than it did five short years ago.
There are over 33,069 people employed in the VoIP business in the United States as of 2023. (IBISWorld, 2023)
The expected size of the mobile VoIP market is predicted to be $183.7 billion by 2027. (Business Wire, 2020)

The world's second-largest economy, mainland China, is projected to hit a forecasted market size of around $32.2 billion by 2027, exhibiting a compound annual growth rate (CAGR) of 21.1% from 2020 to 2027. (BusinessWire, 2020)
BusinessWire also reported that among other major geographical markets, Japan and Canada are projected to grow roughly 19.1 % and 18.4 % (respectively) between 2020 and 2027.
In the European region, Germany is expected to grow at around 15.1% CAGR.

One of the market segments analyzed by Research and Markets was the Android operating system, which is projected to achieve a 21% annual growth rate and reach an estimated $109.5 billion by the end of 2027. (BusinessWire, 2020)
The global VoIP phone system market is projected to expand at a CAGR of 3.1 percent between 2019 and 2024. (Global Newswire)
The growth rate for computer-to-phone VOIP services from 2019 to 2025 is 17% - the highest within VOIP services. (WisdomPlexus, 2019)
The segment of VoIP known as IP PBX is projected to expand at a 15% CAGR between 2019 to 2025. (MarketWatch)
Managed IP PBX is anticipated to reach $80 billion in revenue by 2024. (Persistence Market Research)
Persistence Market Research also reported that the VoIP market is anticipated to grow by 14% CAGR by 2024 in the Asia Pacific.
Users of VoIP saw a 67% improvement rating in phone calls and a 63% acceleration rate when handling messaging in their small businesses. (WisdomPlexus, 2019)
Nearly a third of businesses are using VoIP systems with North America dominating the VoIP industry market share. (Tech.Co, 2021)
One of the most noteworthy Pbx stats is that the anticipated value of Hosted PBX systems in the market will increase to $9.5 billion by 2023. (Markets and Markets)
The ability to bring your own device (i.e. a smartphone or smart device) is one of the most significant drivers of the growth in the VoIP industry (Deloitte, 2018)
According to Persistence Market Research, we're currently in the middle of the period for the greatest demand for VoIP services. This high demand period which began around 2017 should hold steady until at least 2024.
Compliance with standards and practices organizations and policies such as the Health Insurance Portability and Accountability Act (HIPAA) is reported to be easier by 91% of businesses that use VoIP. (FitSmallBusiness)
VoIP Industry Statistics - Usage
United States VoIP services demand grew to 41.6 million business lines from 6.2 million between 2010 and 2018. (Tech.Co, 2021)
Tech.Co reports indicate that North America is on track to a 40% VoIP market share - the highest in the world - by 2025.
VoIP is illegal in Guyana and Ethiopia and countries such as United Arab Emirates (UAE) only permit authorized VoIP services (Wikipedia)
Of the companies using VoIP, 22% of them also have an 800 number. (Telzio, 2014)
Telzio reported that employees spend an average of 400 minutes on the phone every month.
VoIP Industry Statistics - Cost
Tech.Co reported businesses that switch to VoIP save an average of 30-50% on their phone bills compared with traditional phone lines.
Furthermore, Tech.Co shared that costs for VoIP users decline by as much as 5% every year after they make the switch.
If time is money, then businesses will also enjoy the fact that VoIP can save as much as 32 minutes in daily call time.
Businesses have reported that productivity increases by as much as 20% when using VoIP. (Harbor Networks)
According to Cisco, some businesses can save $1700 or more each month just by switching to VoIP services providers.
VoIP Industry Statistics - Technology
82% of businesses that switch to cloud based calling systems are saving money compared with traditional calling options. (Microsoft)
AI and bots are on the rise with 95% of customer interactions projected to be managed by AI options by 2025. (Servion Solutions)
The ability to take and make mobile calls is in demand by roughly 70% of companies. (FitSmallBusiness)
FitSmallBusiness also shared that 57% of businesses want call routing and handling options from their VoIP service providers.
Nearly 80% of consumers want self-service support such as knowledge base articles and AI systems to help them manage call troubleshooting. (Vanilla, 2020)
VoIP Industry Statistics - During and Post Pandemic
Unsurprisingly, during the pandemic, 42% of the workforce in the United States was working from home (Stanford Institute for Economic Policy Research, 2020)
Forbes indicated that 25% of all jobs that are considered "professional jobs" throughout North America will be completely remote before 2023 ends.
97% of employees don't want to go back into the office full time which in turn will continue to increase the demand for mobile call options. (Buffer)
Upwork projects that even though people are heading back to the office, 25% of all workers will be completely remote by 2027.
During the pandemic, 30% of companies across the globe started using web conference software for the first time. (Twilio, 2020)
What These VoIP Statistics Tell Us
As remote work continues to be the preferred option for employees and management alike, VoIP demand will only continue to grow. The businesses that are using VoIP services can continue to run their organizations from anywhere in the world as long as they have an internet connection. Stay ahead of the curve with the technology that allows you to create a business line on the device you already own. With Ring4, you can get started in just a few minutes, and be making calls faster than you can order your favorite drink at the local coffee house. Click here to get started for free today!
---
About the author
Trevor is a SaaS growth consultant and managing partner of Ring4. He leads the product development and drives innovation for building the best light-weight business phone solution in the cloud.
LinkedIn
|
Twitter
|
Website
Read more posts by this author.