Phone Systems
How Much Does a VoIP Phone System Cost?
In this post, we will discuss the two types of VoIP phone systems and give you an idea of what you can expect to pay based on the one that you choose.
---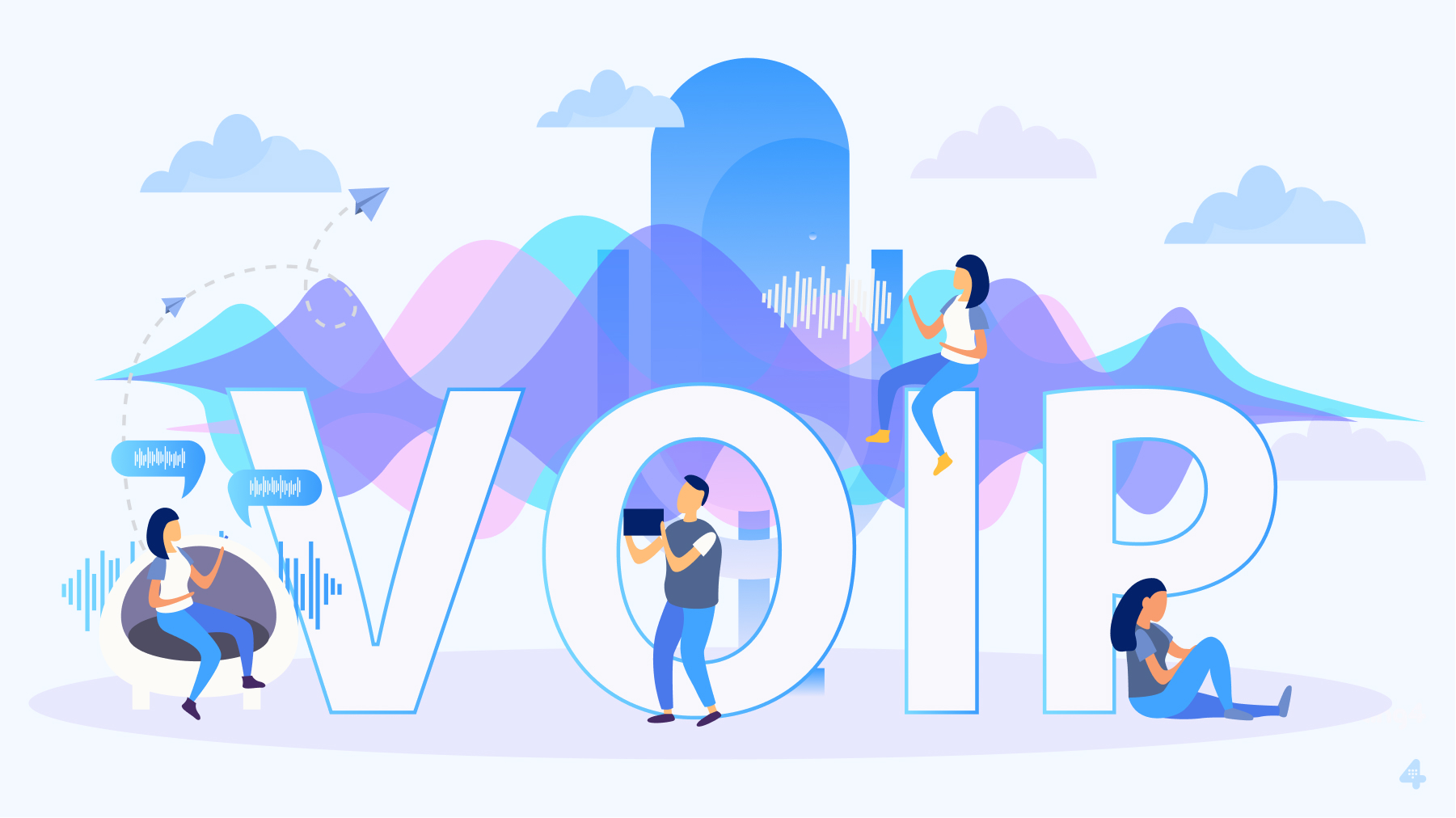 Are you looking to switch over to a VoIP phone system? If so, you may have at some point Googled "How much does a VoIP phone system cost?" In fact, that could be what landed you on this page. VoIP phone systems can vary in price depending on the features and capabilities that are included. In this article, we will discuss the two types of VoIP phone systems and give you an idea of what you can expect to pay based on the one that you choose.
The Two Types of VoIP Phone Systems
There are two main types of VoIP phone systems - hardware based and software based.
Hardware based is the most similar to a traditional phone system in that it requires installation, downtime, physical phones, and essentially tethers you to a desk. With these types of VoIP services, you'll have to pay for the phones, and wait for a technician to come and set up all the bells and whistles for it - even though they still run over the internet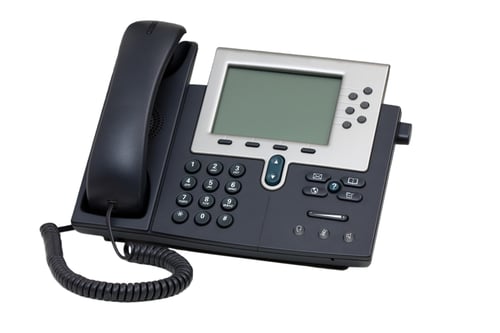 Software based is typically a cloud based system that runs on your smart device such as an Android, iPhone or Pixels phone. These phone systems are generally much less expensive, have less downtime, take mere moments to install, and allow you to leave the office and still take business phone calls.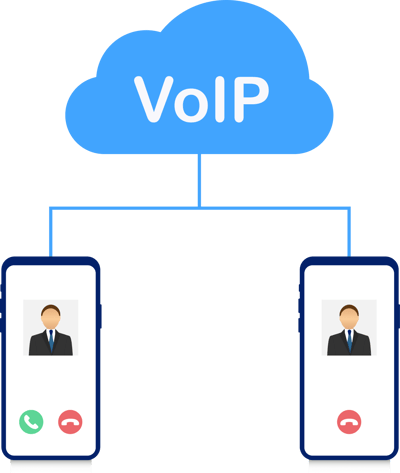 Some users feel hardware based is best because of the fact they are most like traditional phone systems, whereas others prefer software based so their teams can work remotely.
By The Numbers - How Much Does a VoIP Phone System Cost?
In general, VoIP phone systems generally fall into the following price ranges:
$10 to $30 per month for basic features such as basic calling and texting capabilities.
$31 to $100 per month for transcription and video conferencing options.
$100-$200 or more per month for more advanced features and functionality such as software integrations.
These fees can vary widely, however. They also don't always include the phones, and sometimes they don't include installation costs either. For example, Ooma business phone solutions charge a monthly fee, and you'll pay at least an additional $60 per phone, per user. Speaking of per user - how do these VoIP phone companies charge for their systems?
VoIP phone system cost/subscription fees are typically per user, per month. Some companies will charge you based on the number of users you have, and will charge you more when you increase the number of users because they limit you based on the size of your team. For example, RingCentral - their lowest priced monthly calling plan is limited to just 20 users.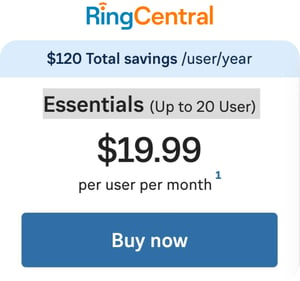 Others charge the same rate per user, per month regardless of the number of users. For example, Ring4 will charge you the same monthly rate whether you have 20 users or 200 users - the rate is still the same.
Business Phone System Cost - Questions to Consider
When looking into the cost of a VoIP phone system, you should be looking to answer the following questions:
What are the costs to upgrade or add features, or to buy a new system and install it?
What happens if I stop using the system?

When do they shut down the software?
Will I be able to keep my old phone number?
Are there buyout fees for canceling? Yes, this exists with some plans!
If I'm using a hardware based VoIP, how much hardware do I need to purchase on top of my monthly subscription fees?
Does my plan include toll-free numbers?
How much does the phone system cost per month?

Does that include all fees, maintenance and support?
Do I need any special software?
What if I need to add/remove users?

What are the costs associated with this?
We understand that all of these considerations can be a little overwhelming, but getting the answers can help you determine if a VoIP provider is within your budget and/or if they offer the features your business needs.
A Phone Plan That Eliminates the Guesswork
If you have made it this far, you may or may not be more confused by the decision of who to use for your VoIP phone system. That's partly why we created Ring4 - to eliminate all the confusion and guesswork. With our phone plan you pay one flat fee - no muss, no fuss.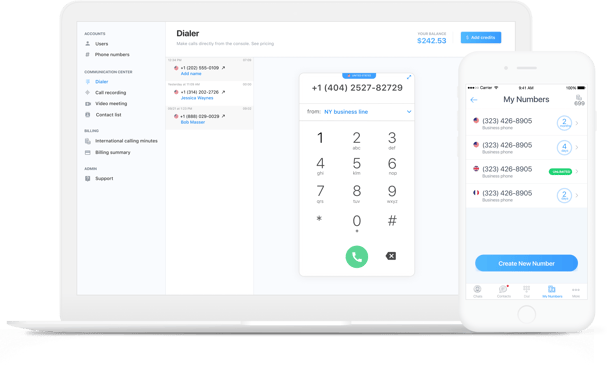 Regardless of whether you have five people, 50 people, or even 500 people on your team, the fees are the same - $9.99 per user, per month on the month-to-month plan. And, if you choose to pay annually, they drop down to just $8 per user, per month.
We are certainly in the minority here, but we don't think a phone plan should cost extra just because your number of users changes. We believe in transparent pricing, and fair and affordable pricing for everyone. That's why our plan includes all the features you need for one low rate including unlimited calling and SMS messaging, mobile phone numbers for all of your team members, video conferencing and more. And, our rates for international calls, shared call recordings and shared transcripts are also fair and publicly available. No confusion or guesswork - just easy to understand rates.
The best part? You can be up and running in under five minutes without any additional hardware purchases required. Because our phone system is software based you can simply download the app to the smart device that is already in your purse, pocket, or briefcase, and your business line will be online. That's it.
Ready to see why business owners all over are ditching their confusing and costly VoIP phone plans for Ring4? Get started with your 7-day free trial today!
---
About the author
Trevor is a SaaS growth consultant and managing partner of Ring4. He leads the product development and drives innovation for building the best light-weight business phone solution in the cloud.
LinkedIn
|
Twitter
|
Website
Read more posts by this author.