Communications
How to Get Setup with a New Business Line in 30 seconds
If the idea of setting up your business number and being able to connect in 30 seconds sounds good to you, you are in the right place!
---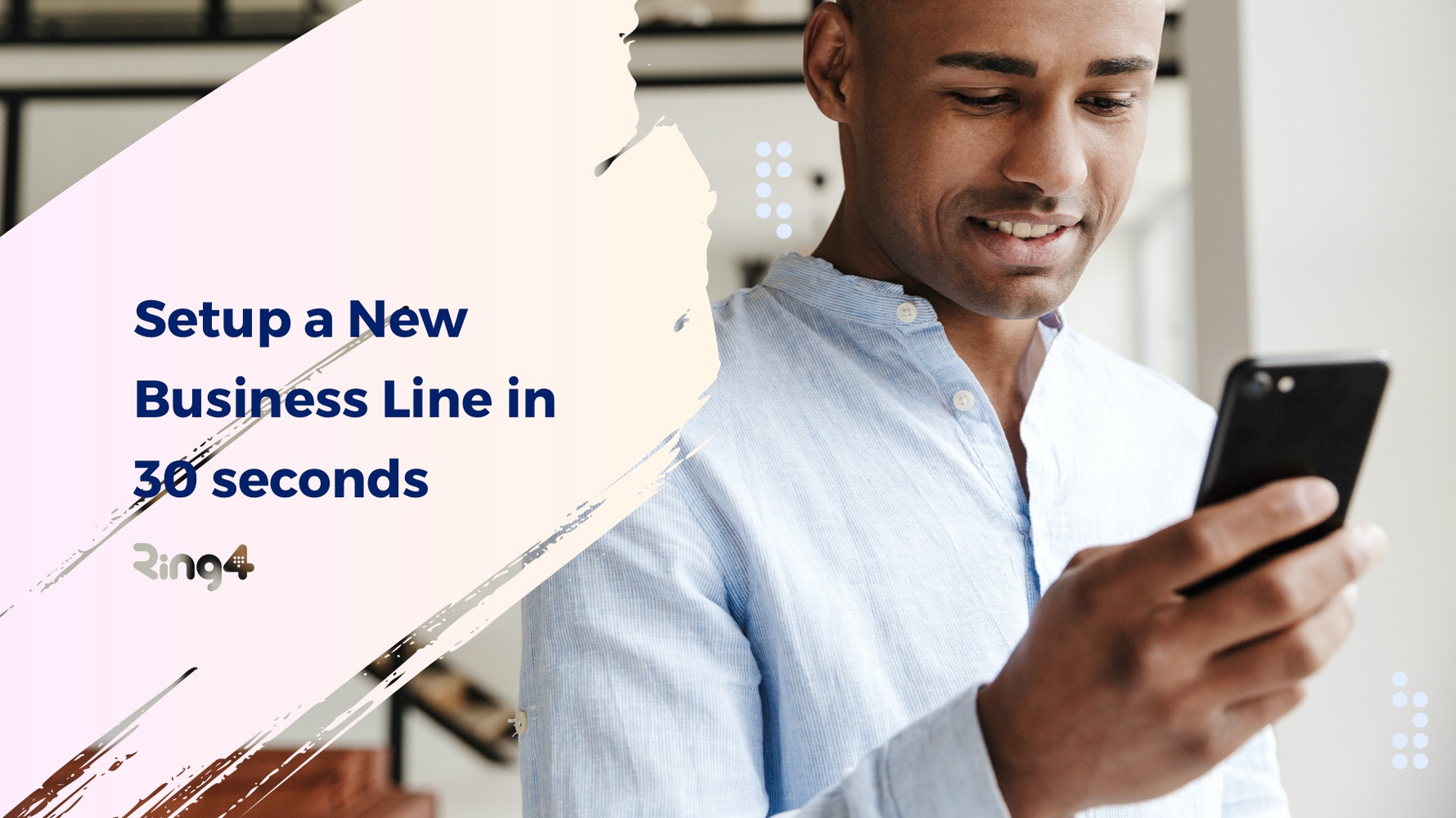 When you first started your business, your first thought for a business phone system was likely to call Comcast, or your local phone company, and get a landline. The idea of downloading an app and getting a business line may never have even crossed your mind. Save yourself some time and money and sign up with Ring4 instead. If the idea of setting up your business number and being able to connect in 30 seconds sounds good to you, you are in the right place!
Your 30 Seconds Away from Having a Business Line
Yep, in the same amount of time it would take to decide on a meal at your favorite fast food joint and place your order, you can set up a business line with Ring4! No extra SIM cards, no downtime waiting on wiring, no complicated contracts, and no chaining yourself to a desk. With Ring4, sign up, answer a few questions, pay one low monthly fee and you can start making phone calls to clients, prospects, vendors and more from your very own business number.
Step 1 - Create your business account with Ring4
Sign up for the app with a business email, and then you'll be prompted to choose a business number. You can use any area code in the U.S., France, U.K. or Canada.
Step 2 - Use your business line immediately
Could it really be that fast?!? YES! You can start calling, sending text messages, and video conferencing as soon as your account is set up.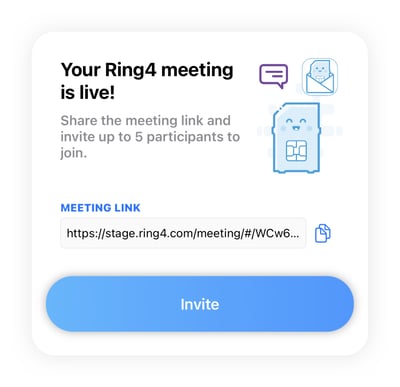 Step 3 - Start or get back to business
Running a business takes a lot of time and energy. You don't have to waste it waiting on your business line to be set up. Thanks to Ring4, a business phone system is quick and painless to set up. Whether you're just starting out, or looking to upgrade from using your personal cell phone to a business line, we can get you to work much faster than traditional landlines.
Step 4 (Optional) - Start recording and transcribing your calls
With our cloud based phone system, you can refer back to the transcriptions of your calls so you always have a record of what you and your prospects/clients said. And, because we offer unlimited cloud storage, you don't have to worry about transcriptions being deleted or not being accessible.
What's Next?
If you need a business line for multiple team members, that's okay too. Determine the number of users that are needed, and simply add them to your account. There's no hidden pricing - it's a straight forward monthly fee per line billed monthly or annually depending on the billing option you choose.
While there are additional features you can add onto your account for additional fees, your base account comes with:
Unlimited calling and texting - no pesky minute limits
Business line numbers that are unique for every added user on your team
Transcripts and call recording as well as voicemail on the Ring4 app
Video conferencing and more
There are also no contracts and you can cancel anytime.* Are you ready to create your business line quickly and effortlessly? Get set up quickly, and start making calls right away. Sign up today!
*Note - you must cancel before your next billing cycle as there are no refunds once you have been billed.
---
About the author