Collaboration
What Are The Right Channels for Communication in Business Management?
There are different layers of communication in a business and myriad tools like VoIP and chat. Through this article we help you map which one to use when.
---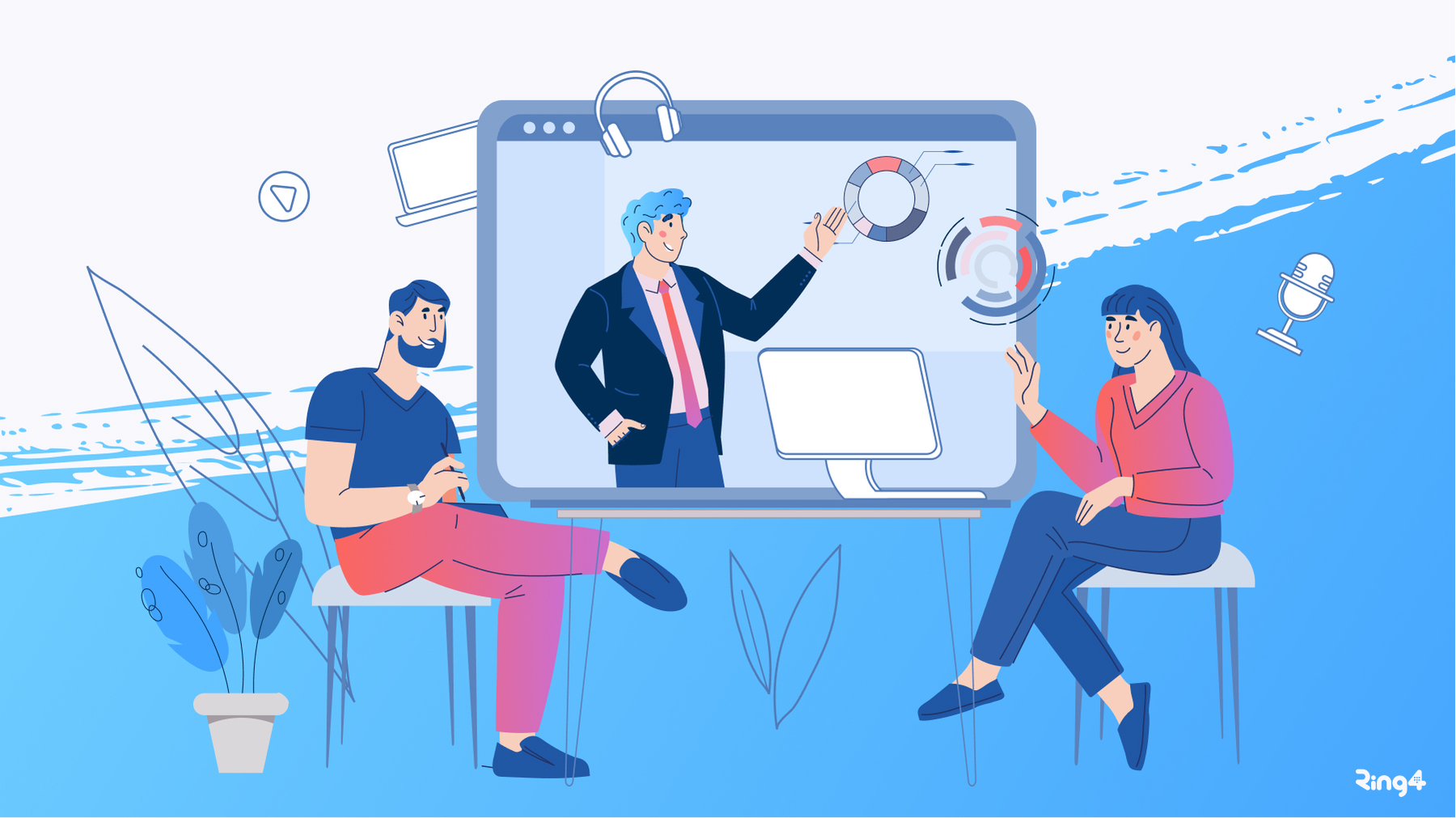 There are many different ways to communicate in a business environment, and it can sometimes be difficult to determine which is the best for your unique situation. The right channel will be dependent upon what you need to accomplish, how urgent or time-sensitive it is, and who needs to receive the message.
It is essential to understand what type of technology to use as a business. You want to choose the right technology that is effective for each particular business function. Although selecting the suitable method can seem challenging, you'll want to make this your top priority. Otherwise, you risk losing productivity, time, and money.
In the article below, we'll outline some common tools used for communication in a business setting, when each tool is best utilized, and how to choose the appropriate medium for communication channels.
3 Main Areas of Communication In Business Management
A business will need to address three main areas of communication. The first is internal communication. This can include communicating with employees, departments, and any contractors who may complete tasks.
The second area of communication is client communication. This can include everything from talking to clients, customers or prospects.
The third area is customer service. This is where your company can address any questions or concerns the client may have.
These are three areas of communication that all require different approaches to reach the best possible outcome. When choosing the right technology for each line of communication, it is crucial to determine the most efficient and effective method.
Types of Communication Technology
You can use several different types of communication technology to help your business excel. There are two main types that we will focus on for this article - VoIP and chat.
Though a wide range of communication tools can be used within a business, such as email and SMS video or screen recording, we will focus on these two forms of communication technology used by companies because they are the most common.
A Quick Overview of VoIP
VoIP stands for Voice Over Internet Protocol. You can learn more about VoIP numbers in this post. However, what you really need to understand about this communication technology, is that it allows a person to make and receive phone calls through an internet connection instead of a traditional telephone line. VoIP service providers give businesses several benefits compared to conventional phone lines. They are more flexible, customizable, and typically easier to install.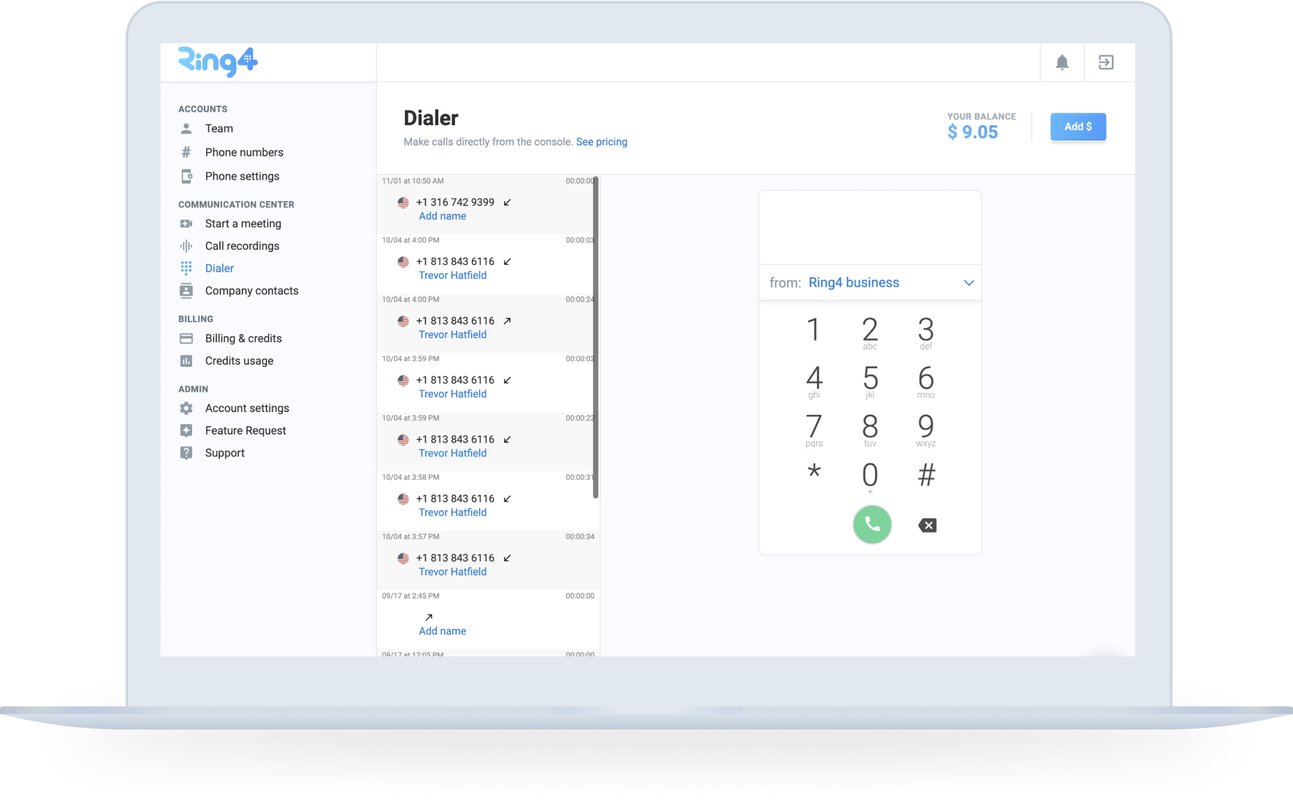 With a VoIP, you can route calls to people based on customer needs rather than manual call routing. The call will be routed to the one who is available in real-time. This will help large companies where multiple people do the same job.
Another benefit of a VOIP is that you can use it on almost any device with access to an internet connection. This makes it great for remote teams and when employees are traveling.
Related: Learn even more about the benefits of VoIP vs. Business landlines.
A Quick Overview of Chat
Chat is a digital form of written communication between two or more people. There are several different types of chat you can utilize in business management. Examples include instant messaging (IM), video chat, and team chats.
Chat is becoming more and more popular as a tool to communicate in business management. In fact, many companies now use chat instead of relying solely on an email system. This eliminates the need for employees to keep checking their email all day long, which has been known to decrease productivity due to the distractions it can cause.
With team chat technology, you can have many different types of conversations with people at one time. These conversations can either be public or private, depending on what is needed for the task at hand. For customer support, chatbots play an important role.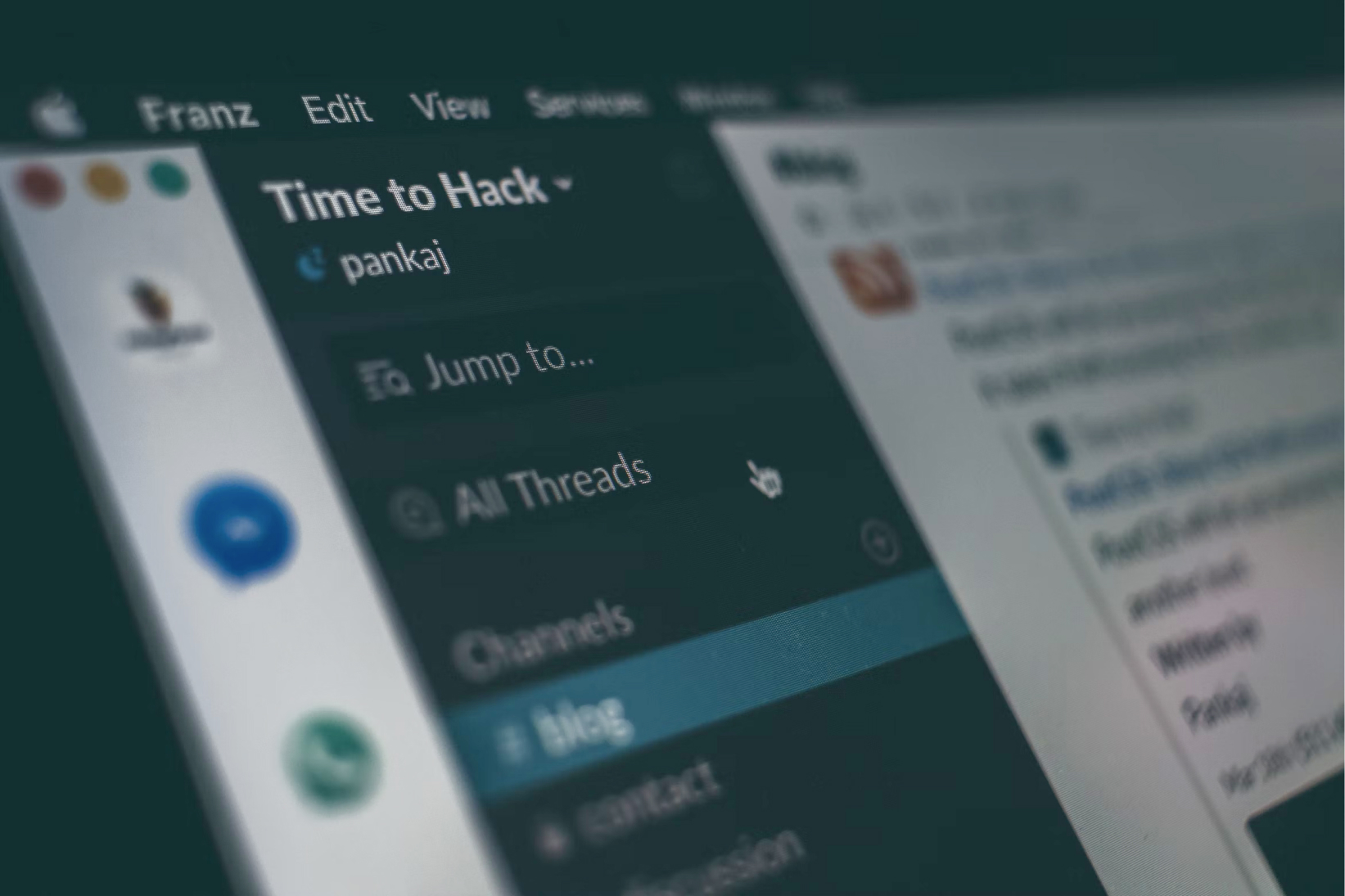 Businesses are constantly faced with communicating tasks day in and day out. There are tons of communication tools available to help companies to improve their overall productivity and efficiency with daily tasks such as communicating with customers or employees. When choosing which communication channel to use, it is important to consider your business management needs.
Now that you know the types of communication and the two most common technologies used, let's put it all together so you can determine which technology is best for each type of communication in your day to day operations.
Internal Office Communication
Internal office communication is the communication that goes on directly within your business. Again, this includes one-on-one conversations with co-workers and team meetings. The technology companies often use for internal office daily communication is chat. It's an excellent way for employees to connect and talk about their tasks to stay up-to-date on important news or projects.
Chat is also great for team collaboration. This is when you have several employees working on the same project together. They can communicate with each other via the chat system that has been set up to get their work done more efficiently and effectively.
Client Communication
Client communication is anytime that your company or business engages with a customer. This includes everything from taking orders and processing transactions to talking to new prospects who just entered your pipeline.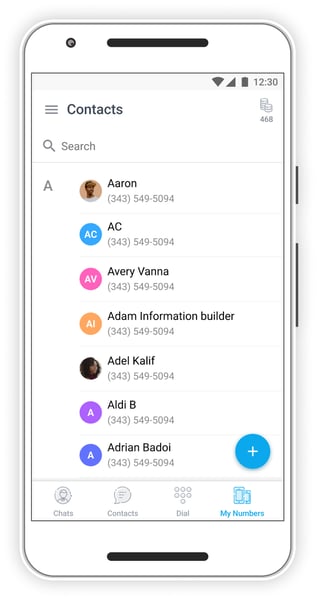 When it comes to technology for client communication, there's no doubt about it - the most popular option is VoIP. The reason VoIP is the best choice for client communication, is that it allows you to answer calls coming in on your phone lines without an actual office phone. Even if your team is remote, they can talk to clients anywhere with an internet connection.
In small businesses where you don't have a large budget for tech equipment, this is a great way to give your clients the services they need without having many overhead costs.
Customer Service
Technology has made it a lot easier for companies to offer customer service through the internet. Today most companies opt for a hybrid of VoIP and Chat. For example, if a customer submits an inquiry about your products or services through the website, they are often taken to a chat screen where you can answer their questions in real time.
Chat also makes communication quick and efficient because there's no need to wait on hold or transfer calls. This is a great way for businesses to save time and money. The customer service department can handle tasks without having an actual phone line dedicated to customer service.
Customers get a higher level of service, and your team can communicate quickly and efficiently. Chat is also a way for a single team member to handle multiple customers simultaneously. If someone needs to be transferred, it can take place right on the chat screen, and you don't have to go back and forth through emails or phone calls.
At the same time, VoIP is also great for customer service because you aren't tied down to a desk as you would be with an office phone system. You're able to handle tasks wherever you are.
Choosing The Right Communication Technology
When it comes to choosing the right communication technology for your business, there are a few things you want to keep in mind:
Efficiency - You'll want technology that will allow your employees and customers to communicate more quickly and with fewer hassles. The calls should go through without wasting time on prompts or unnecessary steps. Ring4 offers a great example of this with its hybrid VOIP and chat platform.
Flexibility - Technology is constantly changing, and companies that don't evolve won't be able to stay ahead of the game. You don't want too rigid of technology and have it prevent you from keeping up with new trends like chat or VoIP. Ring4's platform offers many different options that give you the flexibility to handle customer service, client communication, and internal office communication in one place.
Cost - It doesn't matter what your business is or how many employees you have; there will always be a budget. That's why Ring4 offers a perfect low-cost plan for all types of businesses, no matter how big or small.
Scalability - Your office communication needs will change over time, so it's important to pick options that will grow with your company. This is especially relevant when choosing between phone lines, VoIP, and chat.
Ring4's hybrid technology is great because it can quickly expand to meet any future needs your company has in communication. Don't take our word for it though. Start using Ring4, and see for yourself how efficient we can make your communication within your business. Sign up today!
---
About the author
Trevor is a SaaS growth consultant and managing partner of Ring4. He leads the product development and drives innovation for building the best light-weight business phone solution in the cloud.
LinkedIn
|
Twitter
|
Website
Read more posts by this author.